Greenbriar's Annual Day of Giving
Friday, July 16, 2021
,
8:00 AM EDT
Category: Member Event
---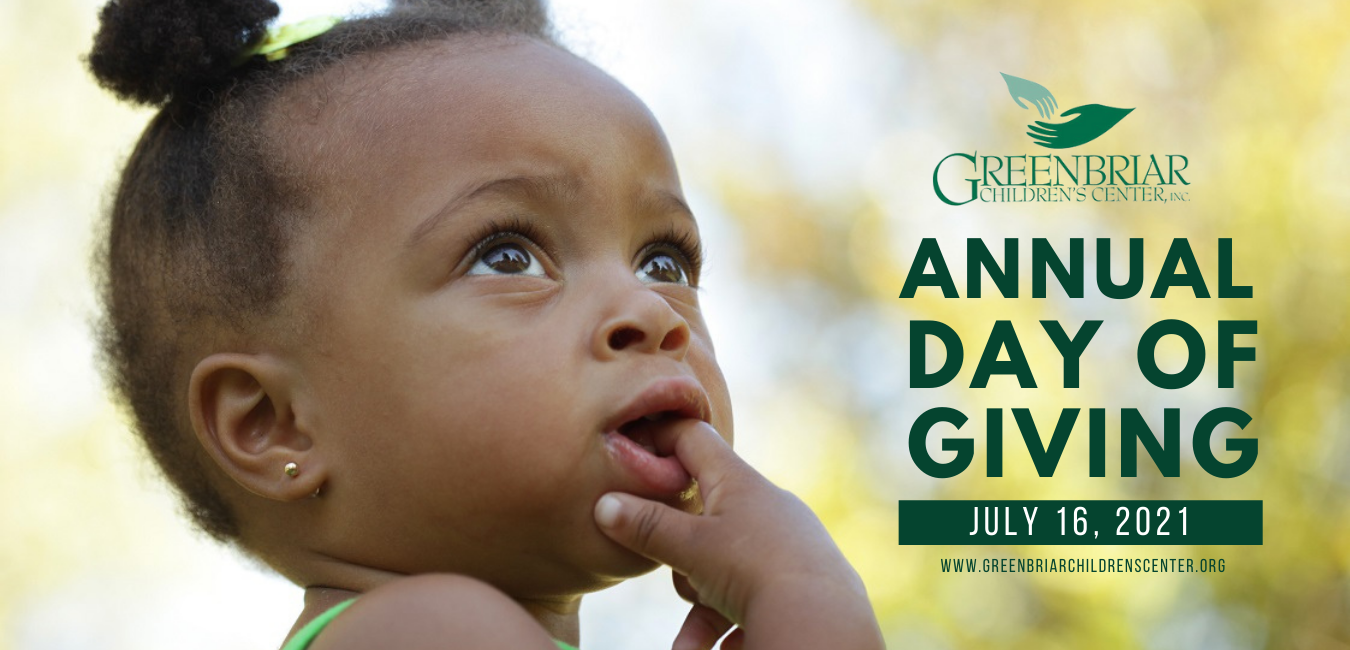 Greenbriar's Annual Day of Giving is coming in July!  Greenbriar has been helping children in Savannah for over 72 years! Please consider helping a child at our emergency shelter or in our early learning centers by giving LOCALLY to a child in need.
We have a match in place for donations made on our website, www.Greenbriarchildrenscenter.org on Friday, July 16, 2021.
---
Contact: www.Greenbriarchildrenscenter.org